About us
We, Stephanie (Belgian) and Lucienne (Dutch) founded Khaya in 2020. One of the reasons we brought to life this sustainable brand is because of an undeniable love for nature, art and sustainability.

As former colleagues we were traveling in Asia for renewable wind energy projects and we visited a local wood workshop. Their artful woodware and craftsmanship touched our hearts. We immediately fell in love with their beautiful wood species.

All items were hand turned from Khaya, a sustainably sourced wood. We were not familiar with this species, but the Khaya-tree is originally a species of tree native to Africa - well known as African Mahogany. However, this fast growing tree is also a locally planted and harvested tree by Vietnamese.

We loved the characteristic and aesthetic appeal in each wooden item so much - along with its handmade nature - that we decided on our return, to create tableware from this red brown colored wood and bring it to a wider audience under the brand name Khaya.

Some of Khaya´s collection pieces are designed by our Dutch team, but most items are designed by talented Vietnamese artisans. That means that we are able to provide you the best of both worlds.

Lucienne & Stephanie
How it all started
I love nature. Its beautiful colours, the lovely fragrances, the organic shapes and its silentness give me enough energy to work hard and to enjoy life at the same time. Talking about energy - I have worked for several years at a wind turbine manufacturer. I was involved in supplying clean energy to homes and businesses in order to low down their CO2 emmissions. I learned a lot about sustainablility and the impact that we as human beings have on our planet. But I also learned that it's not too late if we start now making environmentally conscious choices. At that point I dreamed about my own business, selling sustainable products that would not affect our green planet.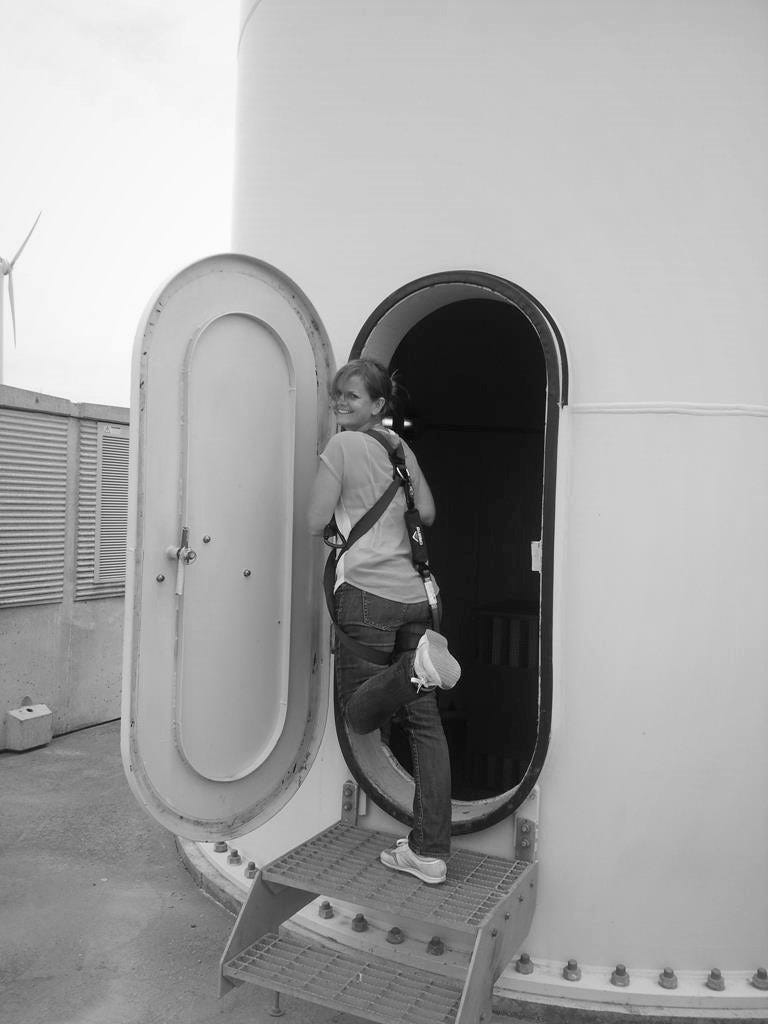 A green future
And as of today it's actually happening: I am building towards a more sustainable future for the next generation. Not by installing wind turbines, but by supplying durable, handmade wooden tableware that have been fairly produced in Vietnam. The Khaya wood we use is sourced from sustainably managed forests and each and every product is litterly a piece of art. So you can enjoy your dinner and at the same time you are supporting a greener planet.

Lucienne, Co-founder Khaya,
20 August 2020
Our Story
We have a background in 'renewable energy', for us green is not a trend it's an ongoing mission. Our goal is to unite sustainability, functionality and aesthetics to a beautiful design with a purpose. We created our all-natural handcrafted wooden tableware collection for those with a conscience about the environment and a sense for minimalistic and artful beauty. On top, there is no better place to live a 'pure' lifestyle than right at the dinner table of your own home.
Our Mission
Our image of an ideal world revolves around minimizing our ecological footprint and pursuing a sustainable lifestyle. We want to leave a greener world to future generations. Khaya is supporter of World Wild Fund for Nature (WWF). With every product sold we contribute to deforestation and forest degradation. With our monthly donations we support WWF's initiative: global forest protection and conservation, especially in the Amazone area.
Our Wood
We acquire our wood from sustainable resources - from locally planted forests in Vietnam. Khaya wood is a great planet-friendly alternative to (single-use) plastic. Every piece is given a clear lacquer finish to bring out the wood's warm color and individual markings and make it food safe. Khaya wood has a rich reddish mahogany brown appearance and the wood's natural softness ensure easy turning and processing, its hardness ensure long-lasting use.
Artful background
We design some collection pieces ourselves, because creativity runs in the family. Our grandfather was carpenter and made beautiful furniture and home decoration objects. The other one was architect and artist making watercolour paintings and he was also co-founder of the first Art School in Utrecht, the Netherlands.
Inspired by nature
We were often inspired by nature, when designing our tableware. Like during a walk into the woods, we discoverd an aesthetic multi-colored leaf of a beech tree and during a vacation on the seaside we found a unique seashell on the beach. These natural objects gave us the idea for the design of the Leaf serving platter and the Seashell platter.
Pureness, quality, artisanship
We absolutely love nature and we have a fascination for artful design. On top of that, sustainability is stored in our DNA. We have tried to put these elements in our Khaya-wood tableware collection. Each unique collection piece represents pureness, quality and artisanship. We love the character in each item, the handmade nature of our products and the aesthetic appealing, that is what we believe sets us apart.
100 ideas for using Khaya woodware!
Live your life more sustainable and intertwined with nature with our wooden bowls, plates, trays and cups.